Tot Time
---
Tot Time is back starting October 6th!
What to expect: Each week kids 5 years old and younger  (with their caregiver present) will have an opportunity to play in the fieldhouse as we provide balls, puzzles, books, and other equipment to provide an engaging experience.
Goal: To help kids develop the ability to create, imagine, and play in a free play setting void of structure!
Cost: $3/kid
Dates: Wednesdays
Time: 10:00-11:00am
Locations: RRC Fieldhouse
For questions email iane@roughridercenter.com
Watford City Recreation's Mission: To create recreational opportunities that promote community cohesion and love of recreation while meeting the needs of our community.
Program Mission: To provide a safe environment for children to interact, be creative, and have fun.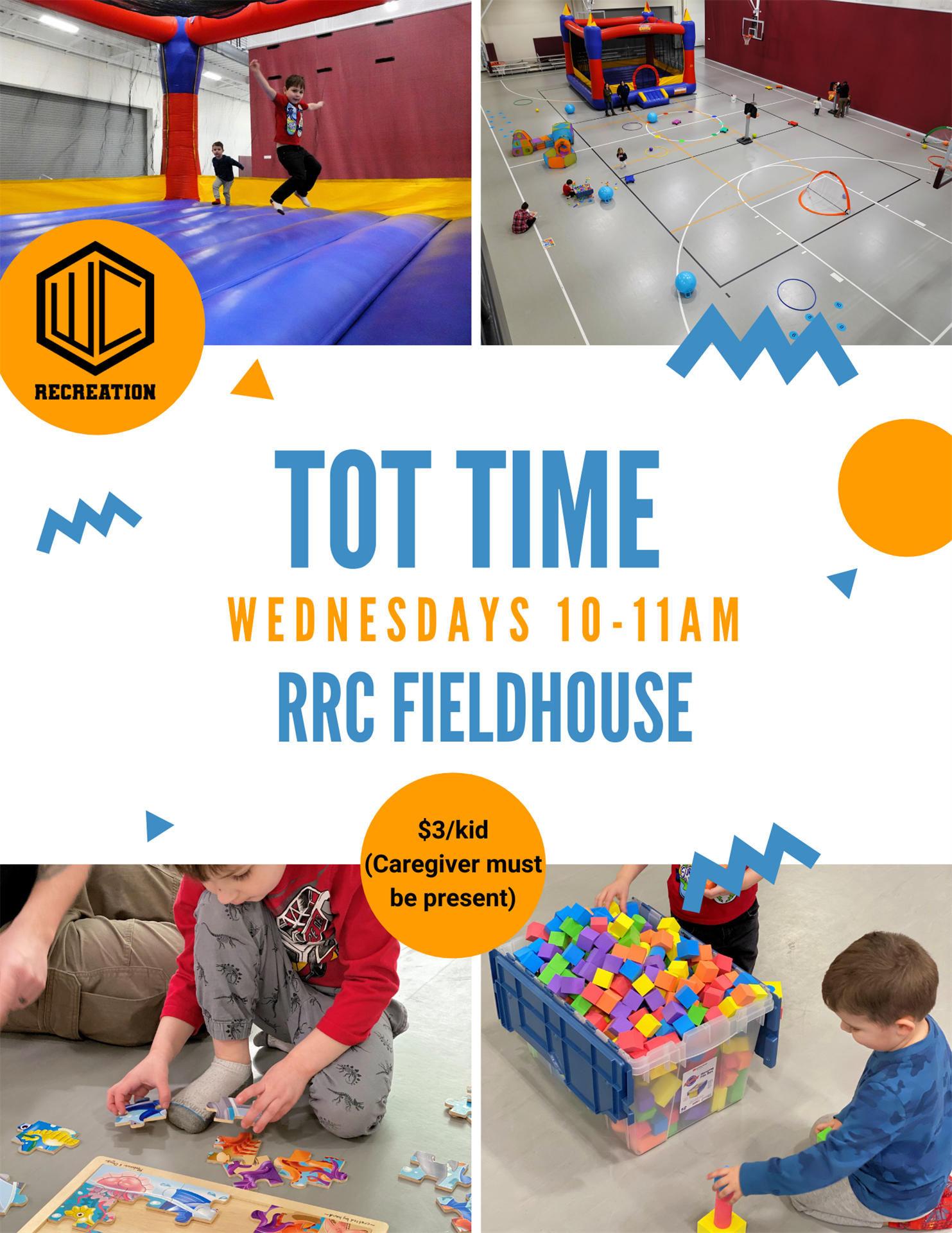 Add To My Calendar

Times

Wednesday, October 6, 2021

10:00 AM

-

11:00 AM

Wednesday, October 13, 2021

10:00 AM

-

11:00 AM

Wednesday, October 20, 2021

10:00 AM

-

11:00 AM

Wednesday, October 27, 2021

10:00 AM

-

11:00 AM

Wednesday, November 3, 2021

10:00 AM

-

11:00 AM

Wednesday, November 10, 2021

10:00 AM

-

11:00 AM

Wednesday, November 17, 2021

10:00 AM

-

11:00 AM

Wednesday, November 24, 2021

10:00 AM

-

11:00 AM

Wednesday, December 1, 2021

10:00 AM

-

11:00 AM

Wednesday, December 8, 2021

10:00 AM

-

11:00 AM

Wednesday, December 15, 2021

10:00 AM

-

11:00 AM