Register
Tennis Camp
---
August 3-5
3:30-5:30PM
Ages 8-15
Tennis Courts by Connie Wold Wellness Center
Fee: $20, Late Fee: $30 after July 16
Registration Deadline: August 1
Scholarships Available! For more information on scholarships, email Sara at saraf@roughridercenter.com
Watford City Recreation's Mission: To create recreational opportunities that promote community cohesion and love of recreation while meeting the needs of our community.
Success = Process!
Come enjoy our Tennis Camp and enjoy a great opportunity to be introduced to a great sport or enhance your current skills.
Program Mission: To introduce the spot of tennis through proper techniques and the general skills needed to enjoy this great sport.
What to expect: During the three day camp, kids ages 8 – 15 will be introduced to drills, fundamentals, and game settings in order for them to start develop their tennis skills; all while having fun!
Goal: To encourage kids to continue to have an interest in Tennis after the program has ended and continue to live a life as a lifelong learner through this great lifelong sport. 
For questions email joshuan@roughridercenter.com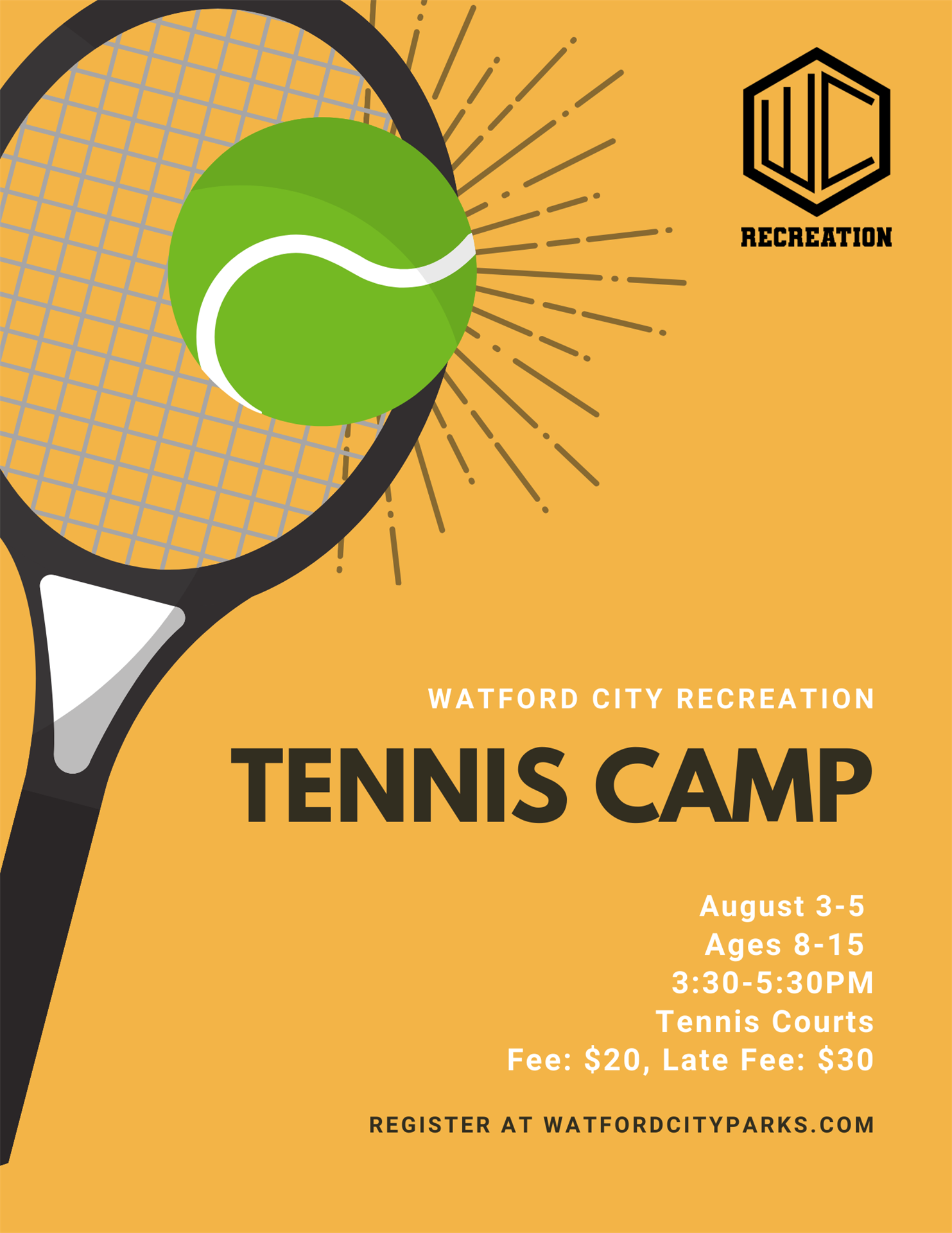 Dates:
Tuesday, Aug 3, 2021 03:30 PM
-
Thursday, Aug 5, 2021 05:30 PM