Register
Science Rocks (ages 9-12)
---
Science Rocks teaches kids the basics of science through exciting experiments and building contraptions!
First week: June 15
Second week: July 13
Third week: August 10
Time: 10:00 am to 11:30 am
$20 per class or $50 for all three weeks
Registration is available for each individual week or all 3 weeks
LIMITED SPOTS AVAILABLE
For questions email iane@roughridercenter.com
Scholarships available! For more information on scholarships, email Sara at saraf@roughridercenter.com
Watford City Recreation's Mission: To create recreational opportunities that promote community cohesion and love of recreation while meeting the needs of our community.
Program Mission: To generate a fun and positive experience through Science.
What to expect: Each week kids ages 9 – 12 will be introduced to a new experiment as they develop an understanding of the scientific method in a fun environment.
Goal: To encourage kids to continue to have an interest in Science after the program has ended and continue to live a life as a lifelong learner!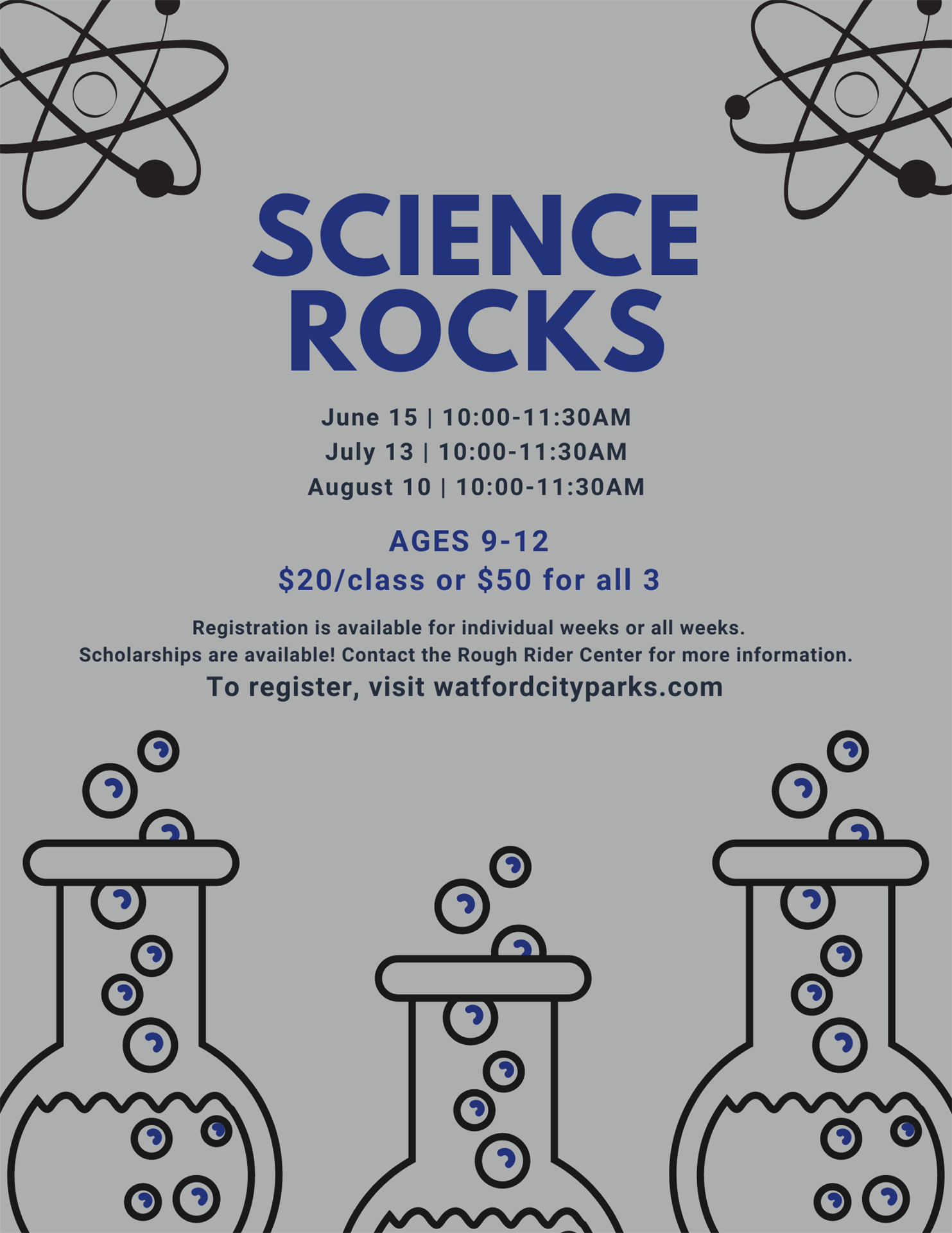 Add To My Calendar

Times

Tuesday, June 15, 2021

10:00 AM

-

11:30 AM

Tuesday, June 22, 2021

10:00 AM

-

11:30 AM

Tuesday, June 29, 2021

10:00 AM

-

11:30 AM

Tuesday, July 6, 2021

10:00 AM

-

11:30 AM

Tuesday, July 13, 2021

10:00 AM

-

11:30 AM

Tuesday, July 20, 2021

10:00 AM

-

11:30 AM

Tuesday, July 27, 2021

10:00 AM

-

11:30 AM

Tuesday, August 3, 2021

10:00 AM

-

11:30 AM

Tuesday, August 10, 2021

10:00 AM

-

11:30 AM