Science Rocks (ages 9-12)
---
Registration Currently postponed due to CV-19. 
Registration for summer programs will be available once more clarity is gained in regards to CV-19. Thank You. 
*all details associated with each program (specifically dates) are subject to change as we navigate the current circumstances.
Science Rocks teaches kids the basics of science through exciting experiments and building contraptions!
Waterford City Recreation's Mission: To create recreational opportunities that promote community cohesion and love of recreation while meeting the needs of our community.
Program Mission: To generate a fun and positive experience through Science.
What to expect: Each week kids ages 9 – 12 will be introduced to a new experiment as they develop an understanding of the scientific method in a fun environment.
Goal: To encourage kids to continue to have an interest in Science after the program has ended and continue to live a life as a lifelong learner!
First week: June 16th
Second week: July 14th
Third week: August 18th
Time: 10:00 am to 11:30 am
$15/$25 per class or $30/$40 for all three weeks
Registration is available for each individual week or for all three weeks.
For questions email joshuan@roughridercenter.com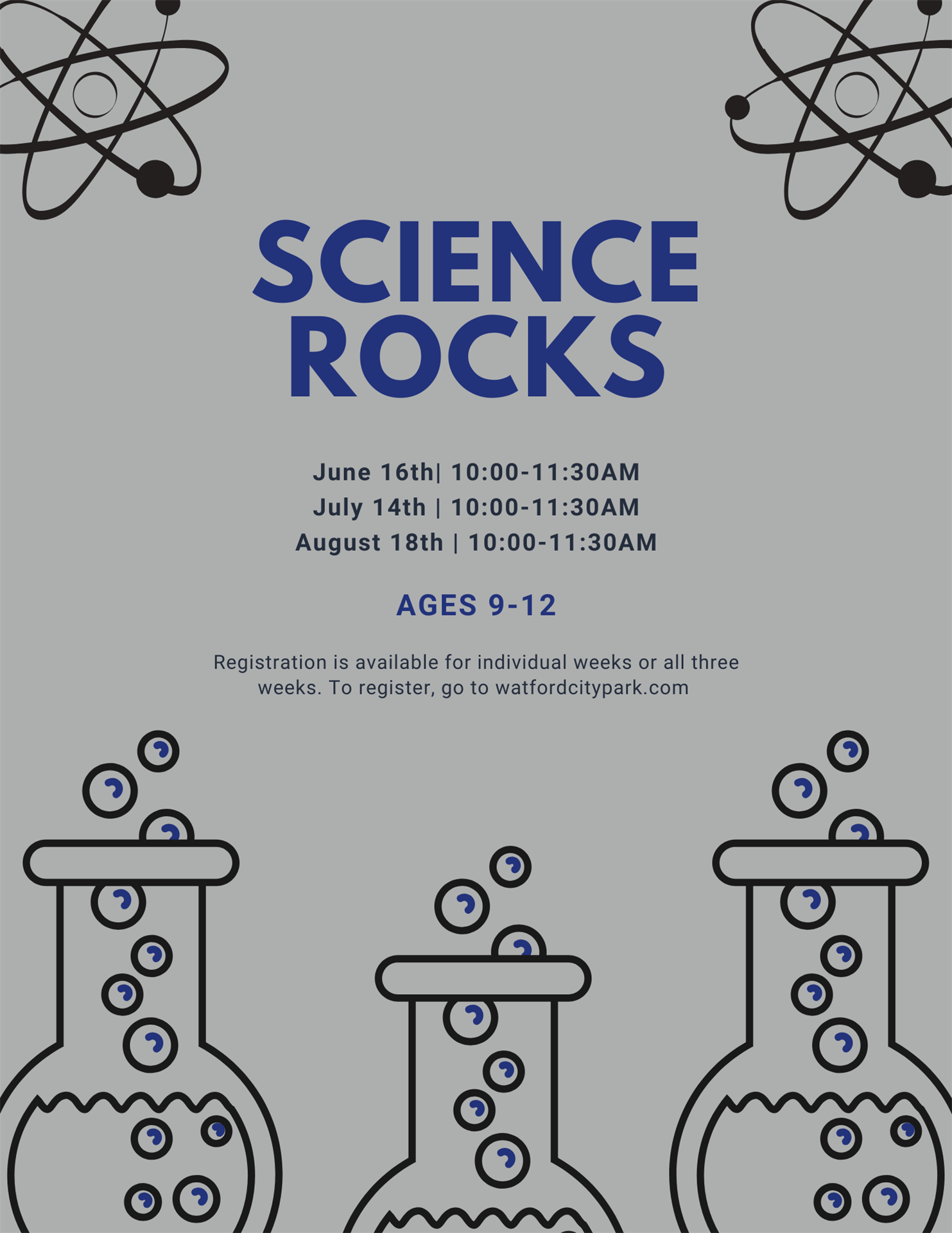 Dates:
Tuesday, Jun 16, 2020 10:00 AM
-
Tuesday, Aug 18, 2020 11:30 AM