Register
Men's Softball League
---
Dates: May - August
Ages: 18+
Day: Monday, Tuesday
Time: 6-9:00pm
Fee: $900 Team Fee: Captains will have options to allocate fees to other team members or pay in full through our software. 
Umpires Needed: Always needing umpires, we appreciating you guys helping out in this capacity. Please email joshuan@roughridercenter.com if you are willing to help out. 
Schedule: Will be developed after teams are formed. 

Communication: We ask that you register with an accurate and up to date email as we communicate during this program. 
Social Media: Like us on Facebook at https://www.facebook.com/watfordcityparksandrecreation and Instagram at https://www.instagram.com/wcparksandrecreation/ for additional information. 

Questions: please email joshuan@roughridercenter.com with questions or concerns.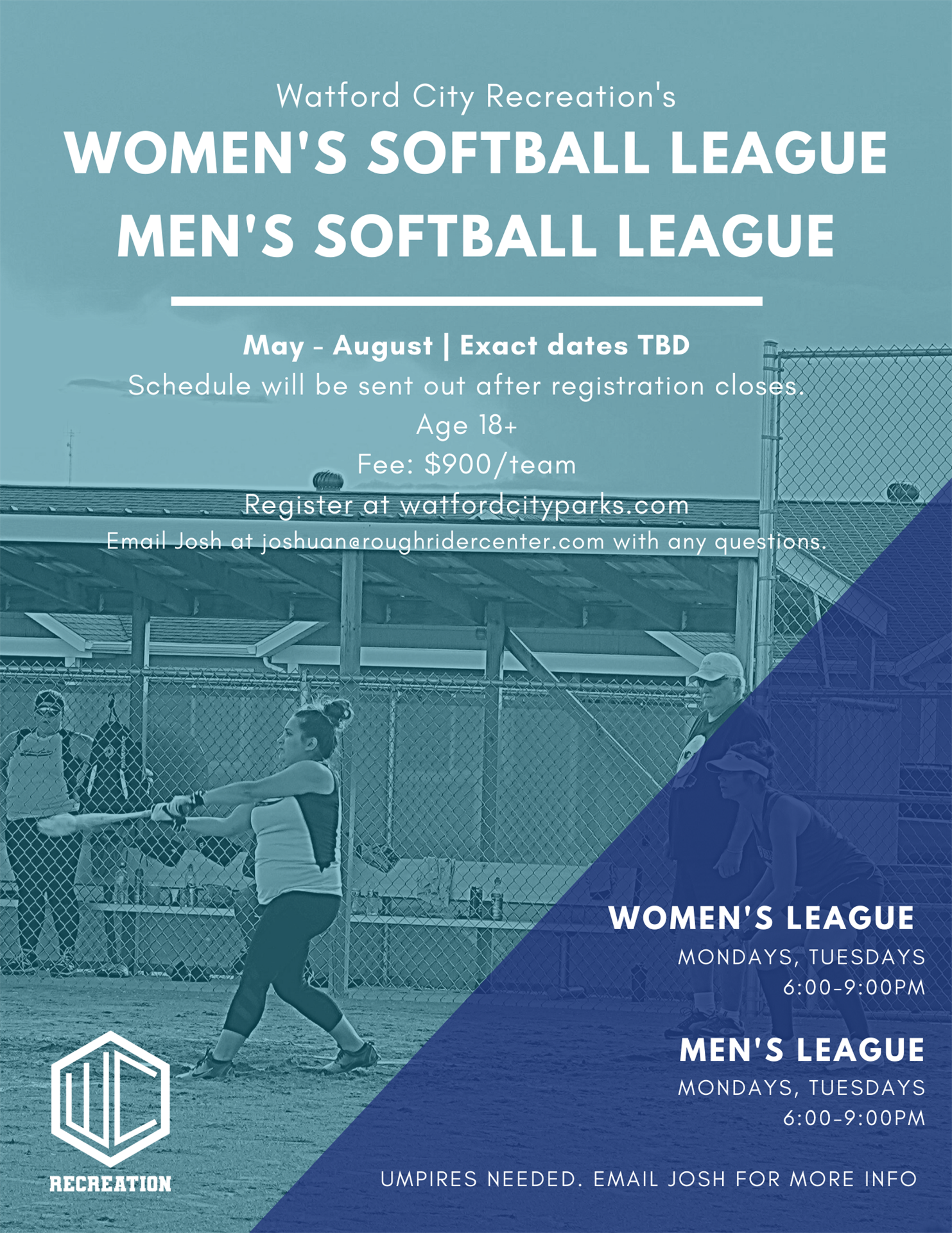 Dates:
Monday, May 31, 2021 06:00 PM
-
Saturday, Aug 7, 2021 09:00 PM