Little Wolves Basketball
---
5 Week Program learning the Fundamentals of Basketball
October 31st - December 5th (no practice November 28th)
Saturdays from 9:00-10:00AM or 10:00-11:00AM
Ages 4 - Kindergarten: 9 - 10 AM
1st - 2nd grade: 10 - 11 AM
Little Wolves will play during halftime of some varsity games! *pending school halftime guidelines*
Registration includes a basketball.
Fee: $40, Late Fee: $50 after October 9th 
Additional $10 Jersey Fee (if you have a jersey from last year, you do not need to buy another jersey)
Scholarships available. Contact the Rough Rider Center for more information (701)842-3665.
Any questions can be directed to Krystal Wold at krystalw@roughridercenter.com
Registration Closes: October 25th 
Schedule: https://dawaplatform.blob.core.windows.net/watfordcityparks-file/Event%2FPrograms-Activities%2FLittle%20Wolves%20Schedule.pdf
Refund Policy: https://dawaplatform.blob.core.windows.net/watfordcityparks-file/Event%2FPrograms-Activities%2FRefund%20Policy%20current.pdf
Communication: We ask that you register with an accurate and up to date email as we communicate during this program. 
Social Media: Like us on Facebook at https://www.facebook.com/wcpr1/?eid=ARARiBwQtGrqp-GjhsNIorJMp0NAIoVOQRO1quw1DbqSIc6Rq4Dei8odwTv65CAMr8fcw_yRHWe5_AIE and Instagram at https://www.instagram.com/wcparksandrecreation/ for additional information. 
We do ask that everyone be familiar with Individual COVID- 19 CDC safety measures as we work together
Success = Process
Watford City Recreation's Mission: To create recreational opportunities that promote community cohesion and love of recreation while meeting the needs of our community.
Program Mission: To create sporting opportunities for kids to be active, engaged, to develop sport specific skills, life skills and have fun.
What to expect: Kids will have the opportunity to play games and develop during practice.  We expect games and practices to be fun and for the interactions between all involved to be positive. Let's have Fun!
Goal: We aim to help develop sport specific skills, life skills, keep kids active and engaged, and to have fun. We want the kids to continue playing in the years ahead and by placing the needs of the child (skills, equal playing time, fun) ahead of personal philosophies, we aim to provide the next level with coachable athletes with an intrinsically motivated love (enjoyment) of the game. Everyone plays.
COVID - 19: Rough Rider Center & Watford City Park District - WAIVER OF LIABILITY AND HOLD HARMLESS AGREEMENT
The Following information important to remember as you choose to participate in Recreation Programming.
In consideration for receiving permission to BE ON PREMISES at the Rough Rider Center and Watford City Parks and to use (the organization's) facilities and equipment and to participate in Rough Rider and Watford City Recreation/Park District programs and events (collectively "Activity or Activities"), I, on behalf of myself and any minor child/children for whom I have the capacity to contract, hereby acknowledge and agree to the following:
1. I understand the hazards of the novel coronavirus ("COVID-19") and am familiar with the Centers for Disease Control and Prevention ("CDC") and State of North Dakota ("ND") guidelines regarding COVID-19. I acknowledge and understand that the circumstances regarding COVID-19 are changing from day to day and that, accordingly, the CDC and ND guidelines are regularly modified and updated and I accept full responsibility for familiarizing myself with the most recent updates.
2. Notwithstanding the risks associated with COVID-19, which I readily acknowledge, I hereby willingly choose to participate in Activities.
3. I acknowledge and fully assume the risk of illness or death related to COVID-19 arising from my being on the premises and participating in the Activities and hereby RELEASE, WAIVE, DISCHARGE, AND COVENANT NOT TO SUE (on behalf of myself and any minor children from whom I have the capacity to contract) Rough Rider Center and Watford City Park District, its officers, directors, agents, employees and assigns (the "RELEASEES") from any liability related to COVID-19 which might occur as a result of my being on the premises and participating in the Activities.
4. I shall indemnify, defend and hold harmless the RELEASEES from and against any and all claims, demands, suits, judgments, losses or expenses of any nature whatsoever (including, without limitation), attorneys' fees, costs and disbursements, whether of in-house or outside counsel and whether or not an action is brought, on appeal or otherwise), arising from or out of, or relating to, directly or indirectly, the infection of COVID-19 or any other illness or injury.
5. It is my express intent that this Waiver and Hold Harmless Agreement shall bind any assigns and representatives, and shall be deemed, as a RELEASE, WAIVER, DISCHARGE, AND COVEVANT NOT TO SUE the above-named RELEASEES. This Agreement and the provisions contained herein shall be construed, interpreted and controlled according to the laws of the State of North Dakota. I ACKNOWLEDGE THAT THIS WAIVER WAS EXPRESSLY NEGOTIATED AND IS A MATERIAL INDUCEMENT FOR THE PERMISSION GRANTED BY RELEASEES TO BE ON PREMISES AND PARTICIPATE IN THE ACTIVITIES.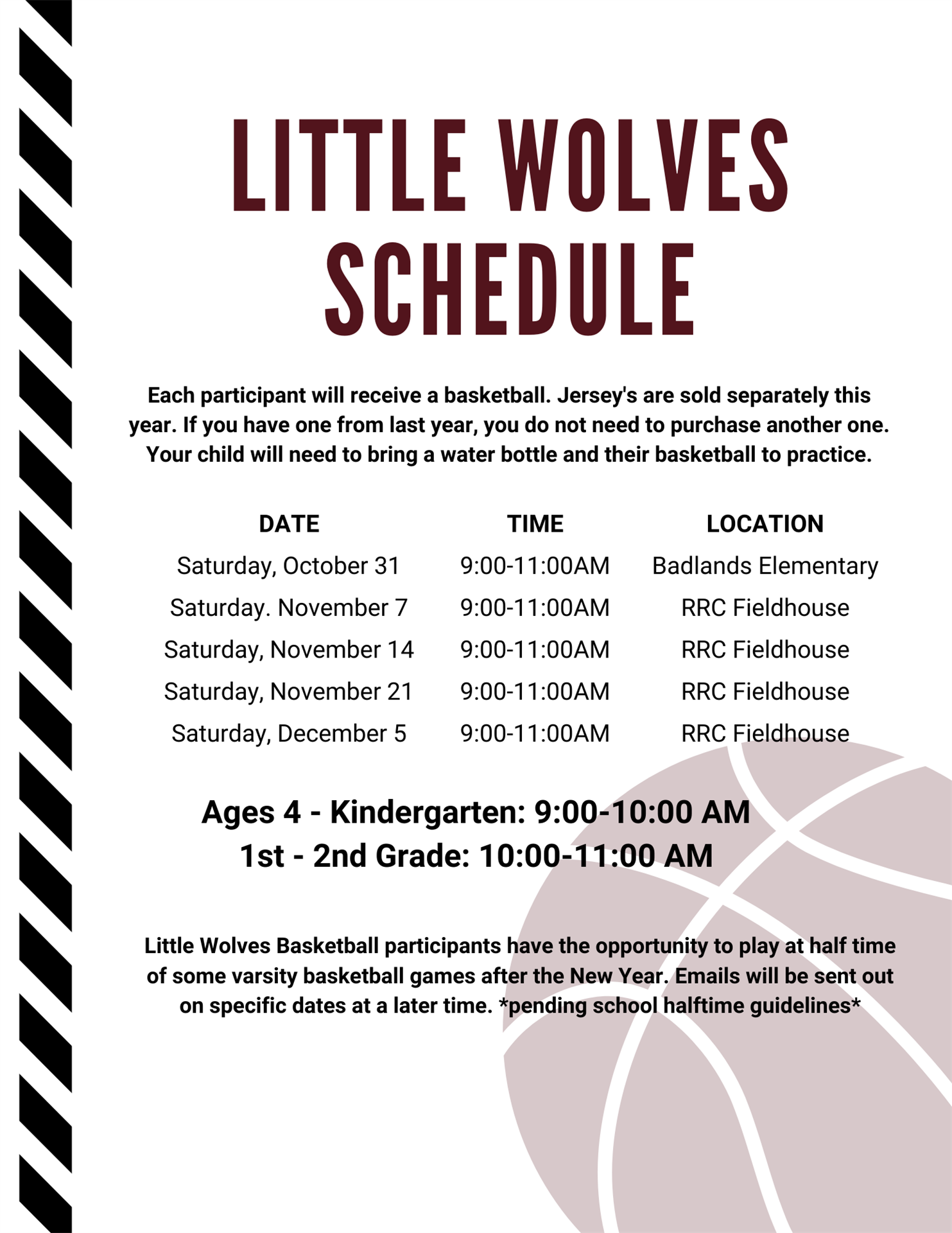 Add To My Calendar

Times

Saturday, October 31, 2020

10:00 AM

-

11:00 AM

Saturday, November 7, 2020

10:00 AM

-

11:00 AM

Saturday, November 14, 2020

10:00 AM

-

11:00 AM

Saturday, November 21, 2020

10:00 AM

-

11:00 AM