Register
Lil Spikers
---
Lil Spikers Volleyball
Ages 4 - 2nd Grade
February 26-March 26
Saturday Mornings
Time: 1st & 2nd Grade: 9:00am-10:00am
          Age 4 - Kindergarten: 10:00am-11:00am
Location: Badlands Elementary School
Fee: $30
Late Fee: $40 after February 9
Registration Deadline: February 20
Scholarships are available! For more information on scholarships, contact Sara at saraf@roughridercenter.com or (701) 842-3665
For more information on Lil Spikers, contact Krystal at krystalw@roughridercenter.com or (701) 842-3665
Refund Policy: https://dawaplatform.blob.core.windows.net/watfordcityparks-file/Event%2FPrograms-Activities%2FRefund%20Policy%20current.pdf
WE NEED VOLUNTEER COACHES: Please indicate during the registration process that you are interested in coaching. Haven't coached before? NO worries, we provide practice plans, guidance, and work with you to create a great environment for the kids. Feel free to email krystalw@roughridercenter.com for questions or to inquire more about coaching. 
Communication: We ask that you register with an accurate and up to date email as we communicate during this program. 
Social Media: Like us on Facebook at https://www.facebook.com/wcpr1/?eid=ARARiBwQtGrqp-GjhsNIorJMp0NAIoVOQRO1quw1DbqSIc6Rq4Dei8odwTv65CAMr8fcw_yRHWe5_AIE and Instagram at https://www.instagram.com/wcparksandrecreation/ for additional information. 
Watford City Recreation's Mission: To create recreational opportunities that promote community cohesion and love of recreation while meeting the needs of our community.
Program Mission: To create sporting opportunities for kids to be active, engaged, to develop sport specific skills, life skills and have fun.
What to expect: Kids will have the opportunity to play games and develop during practice.  We expect games and practices to be fun and for the interactions between all involved to be positive. Let's have Fun!
Goal: We aim to help develop sport specific skills, life skills, keep kids active and engaged, and to have fun. We want the kids to continue playing in the years ahead and by placing the needs of the child (skills, equal playing time, fun) ahead of personal philosophies, we aim to provide the next level with coachable athletes with an intrinsically motivated love (enjoyment) of the game. Everyone plays.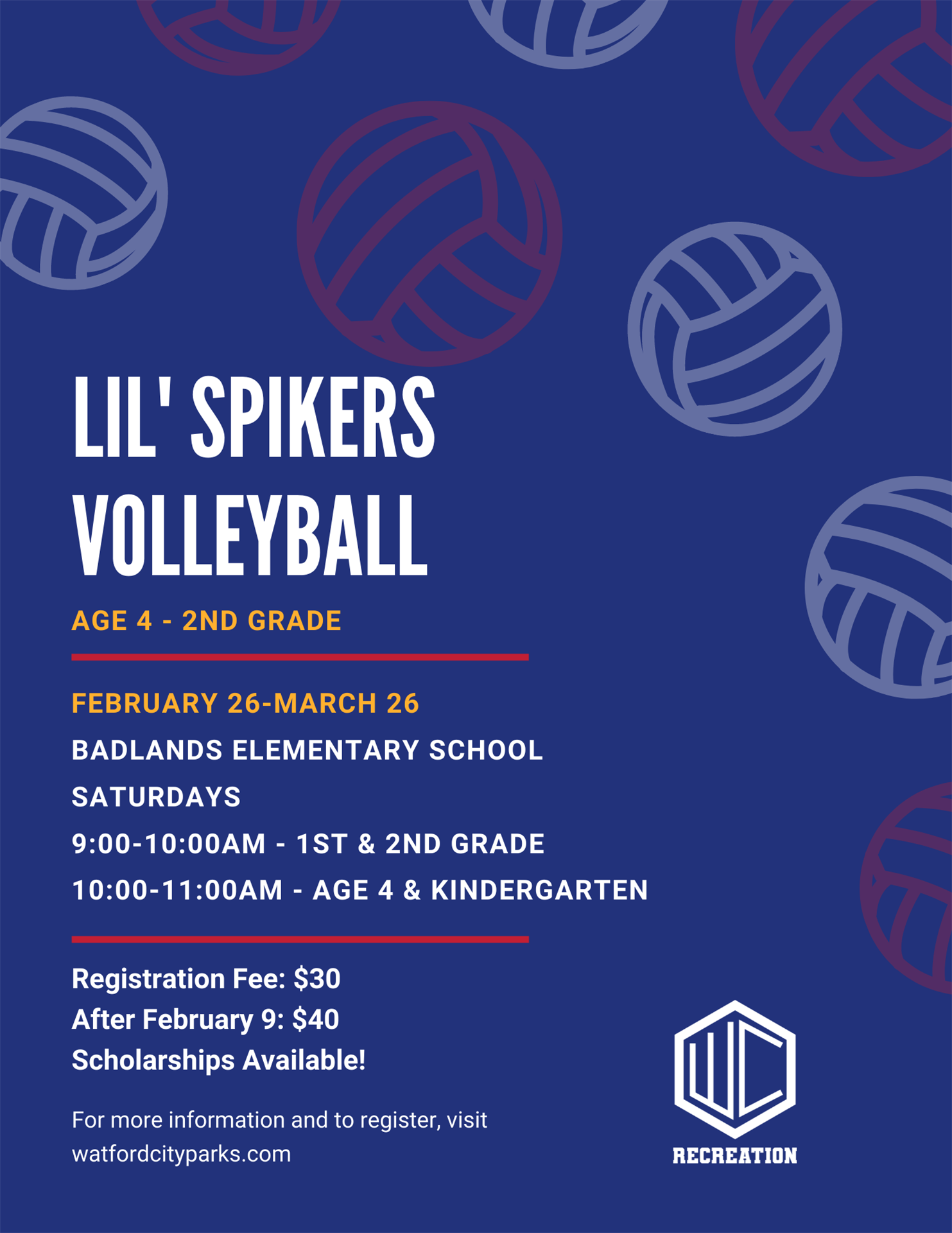 Dates:
Saturday, Feb 26, 2022 09:00 AM
-
Saturday, Mar 26, 2022 11:00 AM