KidStop - Summer Camp
---
Interesting in signing your child(ren) up for KidStop Summer Camp 2021?
Students entering Kindergarten-7th Grade for the 2021-2022 school year are eligible to attend KidStop Summer Camp.
- If you are interested in or planning to have your child attend KidStop Summer Camp, please follow the link at the bottom of this page to fill out our Interest Form. This is to help McKenzie County KidStop get an estimate for how many students will be enrolled in Summer Camp.
- KidStop will require all students to bring their own lunch and snacks each day. 
- The Program Director will only be able to answer general questions at this time. Program specific information will be announced at a later date. Formal registration for Summer Camp will begin in March.
- Spots are not guaranteed and will be offered on a first come, first serve basis. The $40 Registration Fee will need to be paid in advance to reserve your child's spot.


KidStop Summer Camp

Location: Fox Hills Elementary School

Registration Fee: $40/child (Includes 2 T-Shirts, Water Bottle, Drawstring Bag)

Cost: $165/week - One Child, $330/week - Two Children, $495/week - Three Children (Only full time spots are available at this time)

Payment Schedule: Payments will be processed biweekly, in advance. 

Dates: June 7th, 2021 - August 2021 (Final Day of Summer Camp TBD) - Monthly registration required.

*KidStop will close the full week prior to the first week of school.

Hours: 7:30 am - 5:30 pm (Drop Off 7:30 am - 9:00 am)

Dates Closed (Subject to Change): July 2nd, July 5th


*Special Note: We will limit the number of students in Summer Camp who will be entering Kindergarten for the 2021-2022 school year.


For specific questions, please contact Amanda Jones at amandaj@roughridercenter.com or (701)260-0299.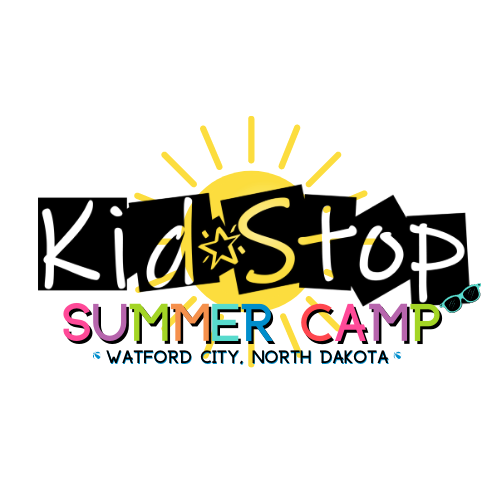 Dates:
Monday, Jun 7, 2021 07:30 AM
-
Friday, Aug 6, 2021 05:30 PM