Jr All Stars (grades 1 - 6)
---
Currently postponed due to CV-19. 
Registration for summer programs will be available once more clarity is gained in regards to CV-19. Thank You. 
*all details associated with each program (specifically dates) are subject to change as we navigate the current circumstances.
Success = Process
A sport sampling program aimed at introducing a variety of sports to our youth!
Watford City Recreation's Mission: To create recreational opportunities that promote community cohesion and love of recreation while meeting the needs of our community.
Program Mission: To introduce a wide range of sports and help each participant develop a love for sport.
What to expect: Each week kids grades 1-6 will be introduced to a new sport as they learn fundamentals and the basics skills needed for each sport. This will promote an active lifestyle while learning a little bit more about the each sport; all in a fun environment.
Goal: To encourage kids to continue to participate in activities even after the program has ended and continue to live an active and healthy lifestyle. 
KidStop summer camp will be participating in this program! So don't miss out! (No registration for this program will be needed if you are enrolled in KidStop summer camp)
Dates: June 1st - July 24th
Ages: 1st - 6th grade (Upcoming school year)
Days: Monday, Wednesday, Friday
When: 11:00am - 12:00pm
Early Fee: $40  Late Fee: $50
For questions email joshuan@roughridercenter.com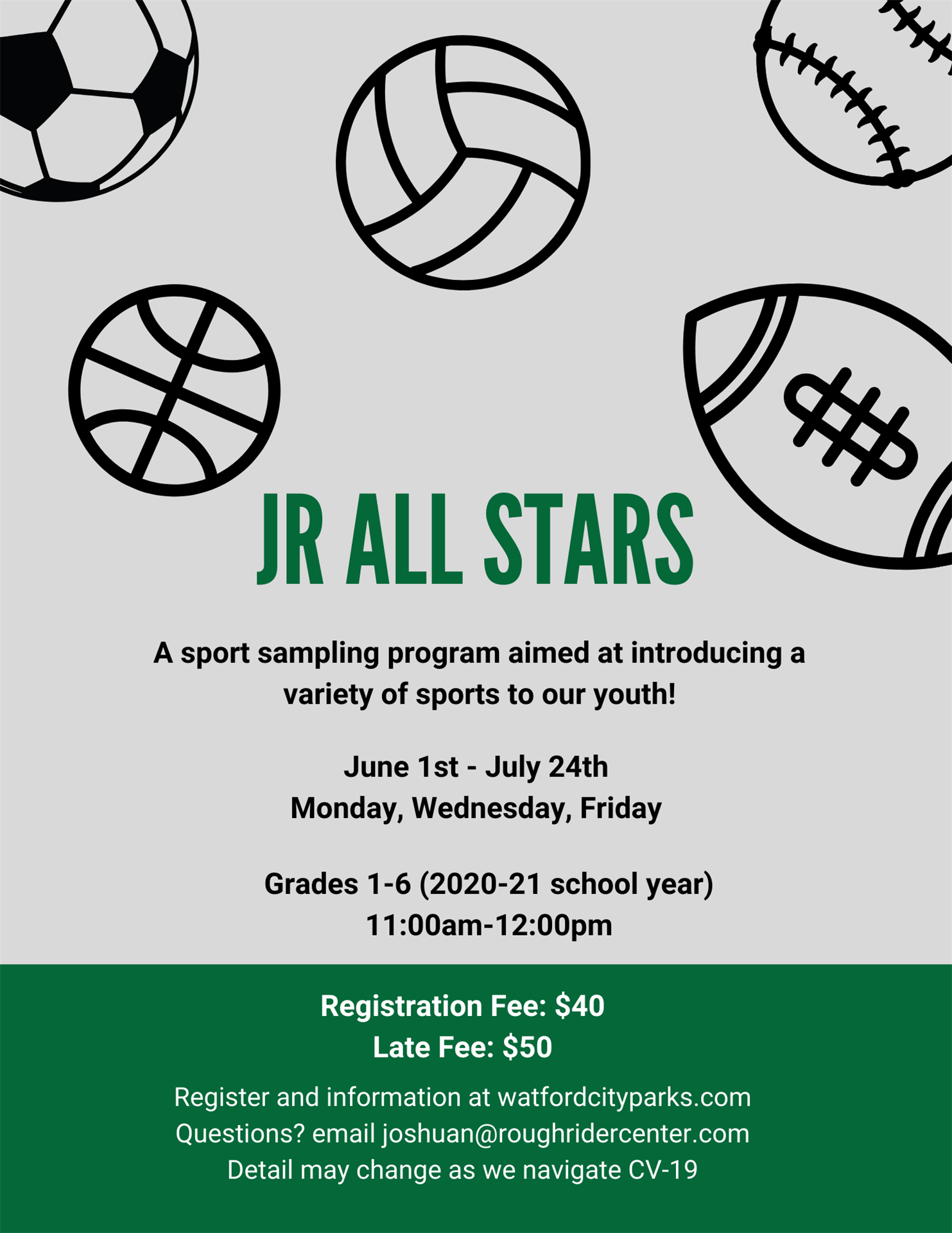 Dates:
Monday, Jun 1, 2020 11:00 AM
-
Friday, Jul 24, 2020 12:00 PM