Explore ND Healthy Living Virtual Challenge
---
Mileage and time recording sheet will be sent out as you register during the week and Monday morning over weekends and Holidays. 

Come challenge and inspire yourself to live healthier by joining us in the Explore ND Healthy Living Virtual Challenge!

This winter, wherever you live, challenge yourself as you virtually explore our great state! Whether you decide to walk, hike, run, swim, or even ski, use our fitness challenges, which are named after various areas in ND, to push yourself to the next goal. Use the challenge to motivate yourself and start 2021 on the right foot and leave 2020 in the dust!
Please watch the video below for further explanation of the Explore ND Healthy Living Challenge:

You will have 3 weeks or 6 weeks to accumulate as many miles as you can! Use our challenges to mark your progress and push yourself to reach that next goal! 

Those who complete any of the challenges will receive an Explore ND Beanie!


3 week challenge: $10
January 3rd - January 23rd or January 31 - February 20th  
6 week challenge: $15
January 3rd - February 20th (break the week of January 25th)
A Google account is needed for registration. You will be utilizing google sheets to track your progress throughout this program.
*It should be noted that participants can complete distances at any location of their choice.


Virtual Challenges:

*Please note that these routes are just for fun to follow along, stay motivated, and learn about different places in North Dakota.

14 miles - Lewis and Clark

31.5 miles - Devils Lake

50 miles - International Peace Gardens

100 miles - Red River Valley

144 miles - Maah Daah Hey Trail



Learn about our first challenge with the information below! Information on the other challenges will be found on the google sheet you will use to mark your miles and times. 

      1. Lewis and Clark

The distance from Fort Mandan to the Knife River Indian Village is around 14 miles. These two historic locations in North Dakota had a direct impact on Lewis and Clark's Corps of Discovery Expedition.

The Knife River Indian Village was an important trading center for hundreds of years with evidence that the Hidatsa people occupied the area as early as 1300. This National Historic Site showcases the history and culture of Norther Plains Indians. The tribes that inhabited this area, as they are known today, are the Mandan, Hidatsa, and Arikara Nation. Tribes grew a majority of their food in the nutrient rich soil but also depended upon collecting food like berries and roots. Women were predominately responsible for the agriculture of the tribe. Tribes also supplemented their diets with fish and the hunting of buffalo, deer, and small game. This was done by the men. Along with hunting, the men also raided other tribes which resulted in horses and other resources. This is also the home of Sacagawea who played such an important role in the Lewis and Clark's Corps of Discovery.

Harsh winters caused Lewis and Clark's Corps of Discovery Expedition to set up winter quarters. On November 2, 1804, the explorers established Fort Mandan in honor of the Native Americans they called their neighbors. They Corps stayed at Fort Mandan until April. In their time there they engaged in diplomatic discussion with the surrounding tribes and collected plants and animal specimens for scientific. Sacagawea joined Lewis and Clark at Fort Mandan as they continued their journey west.

Take some time and learn about our early inhabitants at the links below and head out to Fort Mandan and the Knife River Indian Village!

Fort Mandan (U.S. National Park Service) (nps.gov)
Knife River Indian Villages National Historic Site (U.S. National Park Service) (nps.gov)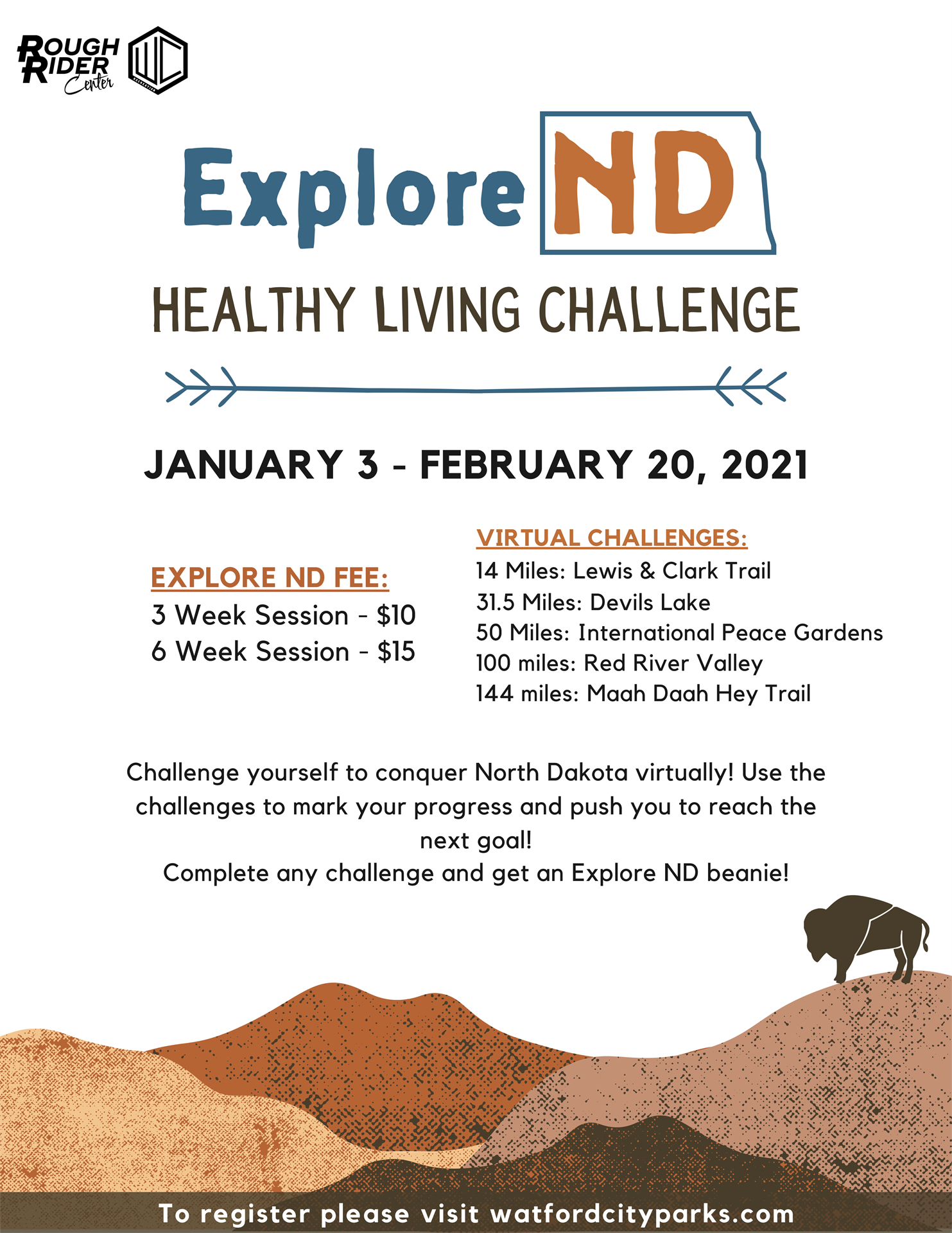 Dates:
Sunday, Jan 3, 2021 12:00 AM
-
Saturday, Feb 20, 2021 12:00 AM