Register
Dungeons & Dragons 21+
---
Come join us for the first ever Rough Rider Center Dungeons & Dragons campaign! Come learn this exciting, ever growing table top game! 
Everything will be provided! Although you are more than welcome to provide your own D&D books, dice, miniatures, and notepad.
Location: Rough Rider Center convention hall
There will be 2 separate sessions for this program! You may sign up for one or both.
Space is limited.
Dungeons and Dragons is a table-top role playing game that consists of players creating their own in game character and making choices on how that character will be controlled in a fantasy world. Players will take upon the mantle of said character and using their imagination will make decisions on how that character interacts with the world around them. This made up world is designed by a Dungeon Master which inevitably controls what happens in the game. Players will be challenged with tasks, facing opponents, and problem solving. Players will work as a team to overcome any obstacle they may run into. 
*This campaign is for adults 21 years of age or older. If you would like to sign up your child please view the Dungeons & Dragons 12 - 14 year old program
Alcoholic beverages are allowed and are on a BYOB basis.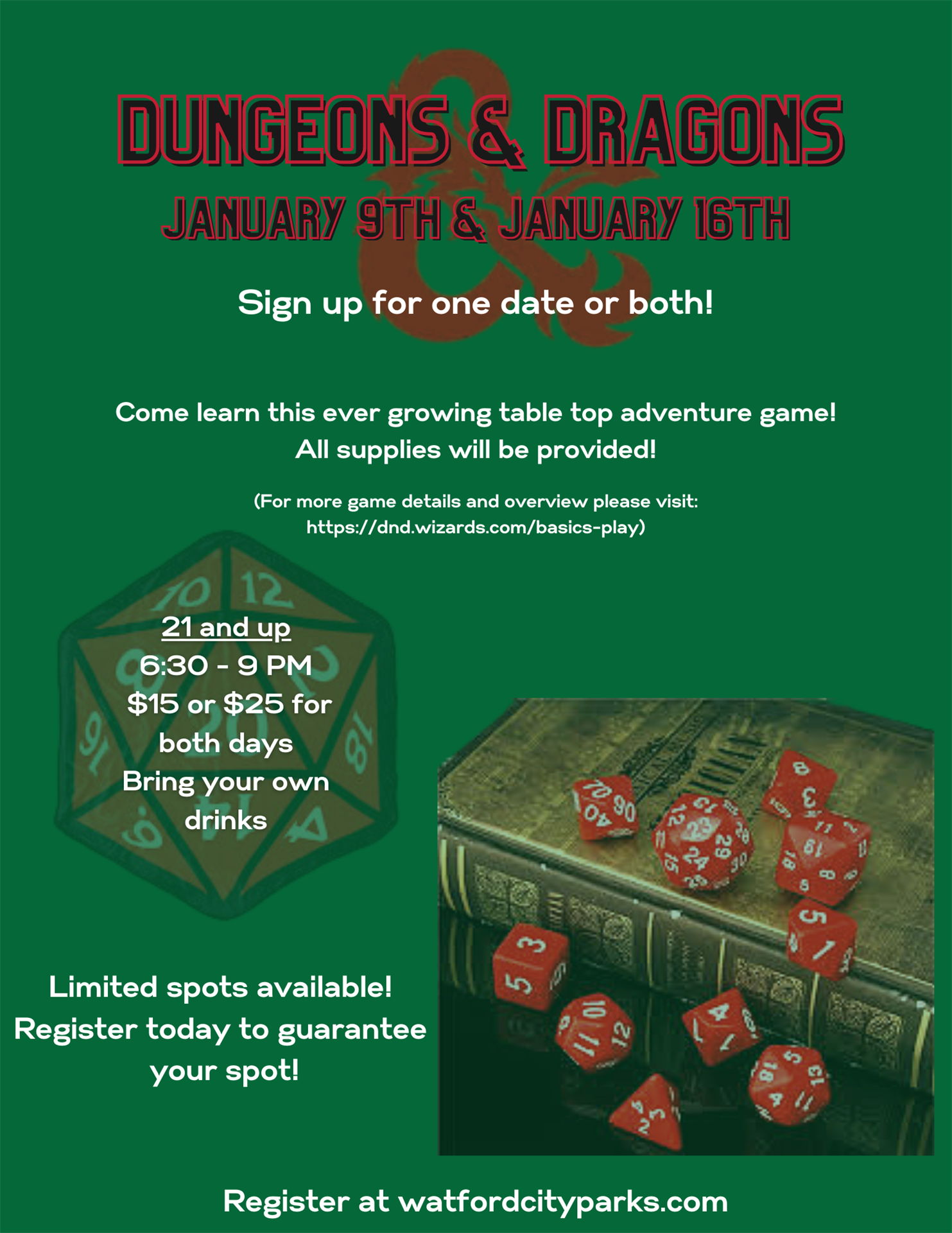 Dates:
Saturday, Jan 9, 2021 06:30 PM
-
Saturday, Jan 16, 2021 09:00 PM