Kent Pelton Nature Park
Address: 501 7th St SE
Features: Fishing pond, picnic shelters, fishing dock, charcoal grills, restroom/kitchen, arboretum, grass trail along Cherry Creek, 300 person pavilion, Watford City Park District Honor Pole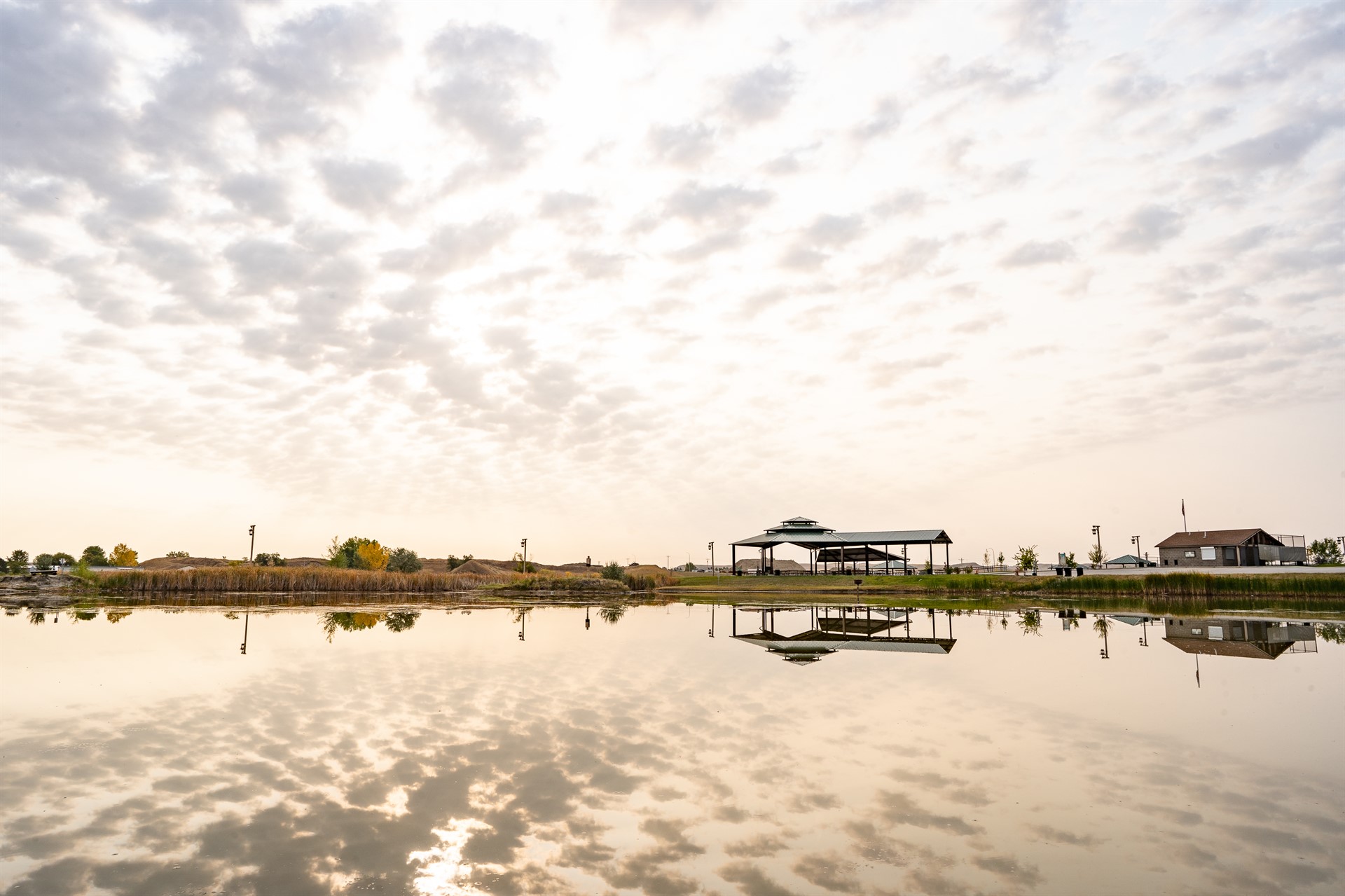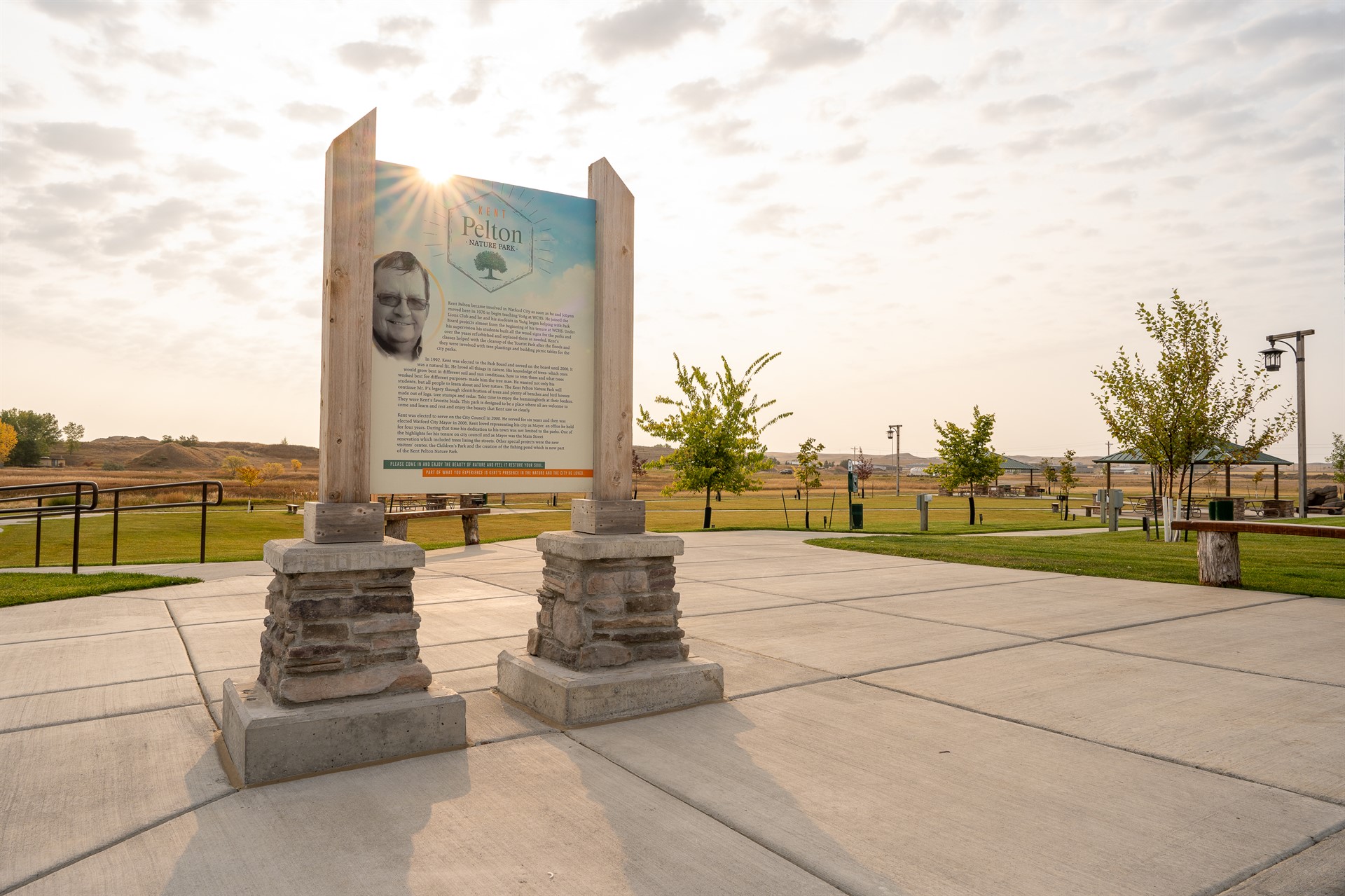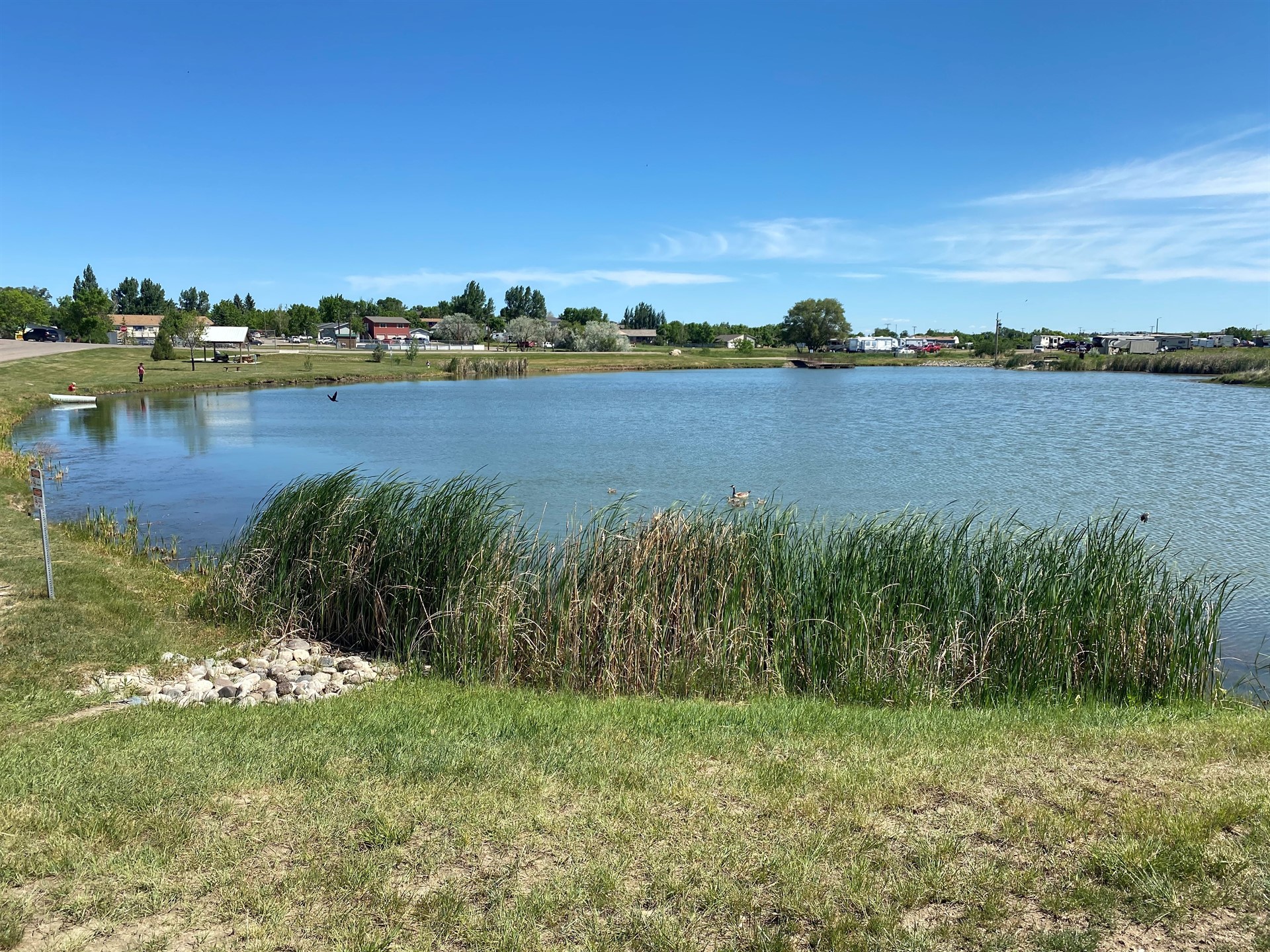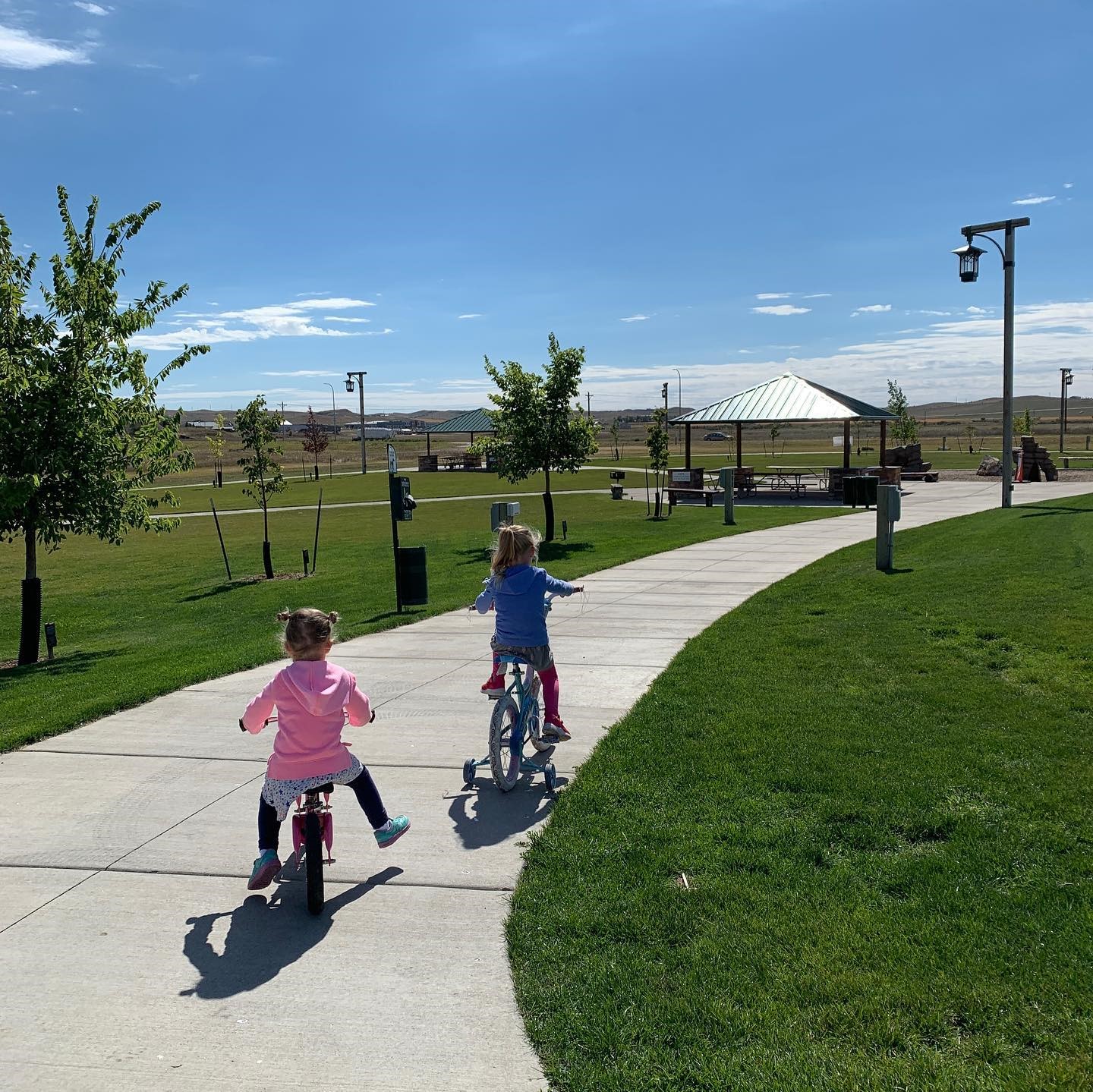 Honor Pole Criteria/Nomination Form
Rules for Watford City Park District Honor Pole
The Honor Pole designee award recognizes individuals or groups who uphold the values, traditions and successes of the Watford Park District Community.  Honorees and their accomplishments will inspire and encourage Watford City Park District patrons to do the same.
The Honor Pole was established to recognize and honor individuals or groups who consistently exemplify any of the following selection criteria to the community of the Watford City Park District.
1) Leadership - Honoree demonstrates an ability or capacity to guide or direct others in the Watford City Park District's endeavors.
2) Specific contribution(s) – Honoree is recognized for an outstanding achievement, accomplishment, contribution(s) or act that has had a profound and positive effect.
3) Longevity – Honoree has characteristics that are durable and withstand the test of time.
           (Volunteer – 10 years)
           (Board Members – 12 years)
           (Employee – 15 years)
The Honor Pole members are nominated in at least one of the following areas.
1) Volunteer – An individual or group who has volunteered time and/or resources for the unselfish betterment of the Watford City Park District Community.
2) Board Member/Employee – Current or former board member/employee of the Watford City Park District.
The selection Committee is comprised of the current Board President and 2 former presidents.  The selection Committee meets yearly to review and evaluate all nominations as well as to notify both the nominees and nominators of the committee's decision.
Anyone may nominate an individual or group for consideration by the Selection District website.  Any supporting material such as newspaper articles, stories, letters of recommendation, etc.  should be submitted with the nomination form.  The Selection Committee will review only the information provided and will not do further research.
The selection committee must have a seventy five percent vote in favor of a nominee in order for that individual to be selected.  All nominees not selection for induction are eligible for re-nomination is subsequent years.