Register
Spikeball Tournament
---
Join us for our first spikeball tournament in addition to Watford City Fun Fest!
Friday, August 14th
Ages 18+
Cost: $10/team
Location: American Legion Baseball Field
Time: 6:00PM
Rules: https://dawaplatform.blob.core.windows.net/watfordcityparks-file/Event%2FEvents%2FSpikeball%20Rules.pdf
Schedule: Schedule will be made day of the tournament. Please be at Legion Field at 6:00PM to receive the schedule.
Email krystalw@roughridercenter.com with any questions.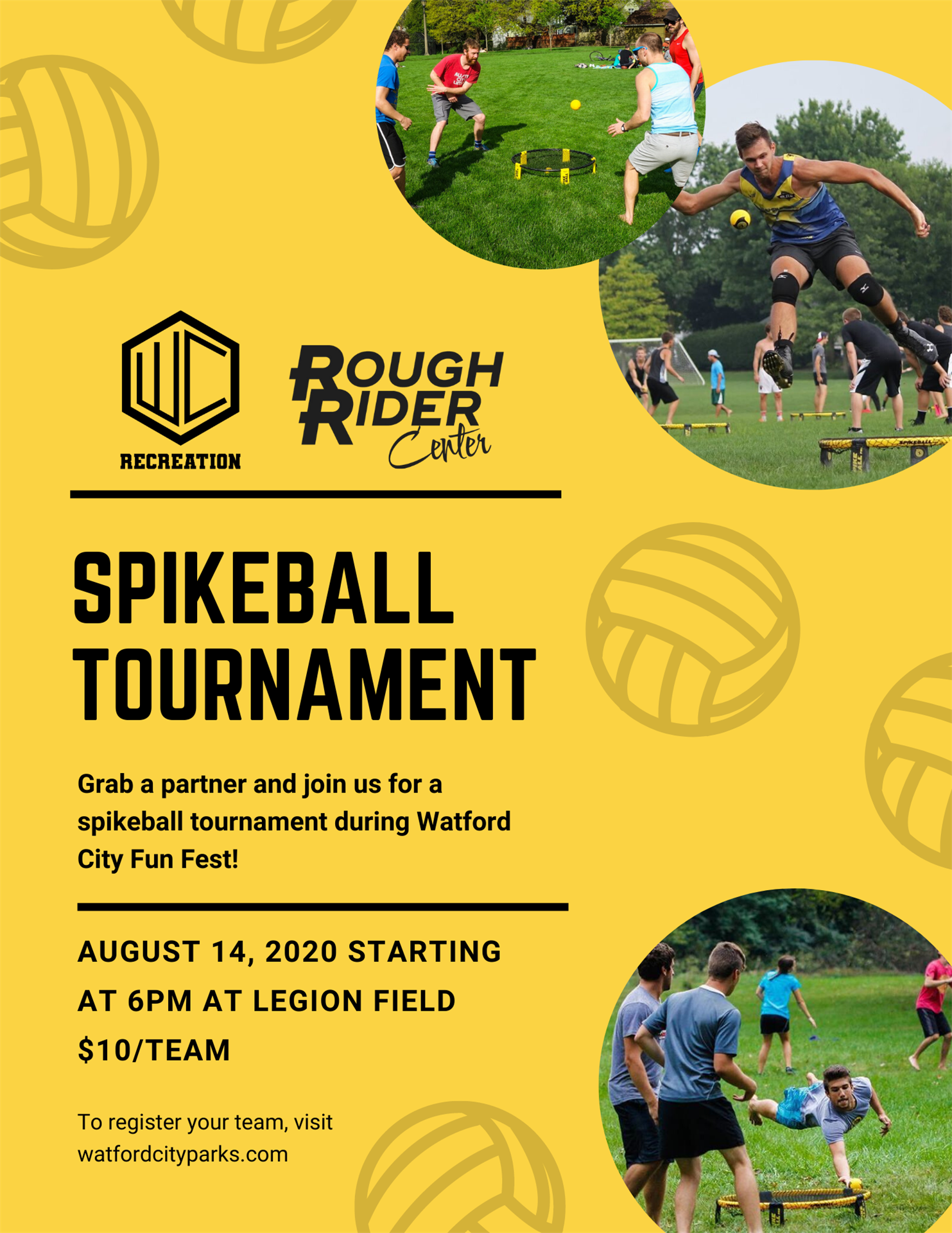 Dates:
Friday, Aug 14, 2020 06:00 PM
-
10:00 PM