Ladies Day Out
---
Make mother's day weekend special! On Saturday, May 11th the Rough Rider Center is inviting local boutiques, makeup & nail vendors, massage therapists, candle/home decor shops, refreshments, & more!
Dads and Kids are welcome from 12-2pm to make mom a mother's day gift, buy a gift certificate from one of our great vendors, and purchase a ticket for women's night for the special lady in your life.
Women are welcome from 3-7pm to shop around and maybe even get their name drawn for a fun door prize!
If you have any questions or would like your business to participate please contact Elise at 701-842-3665 or eliset@roughridercenter.com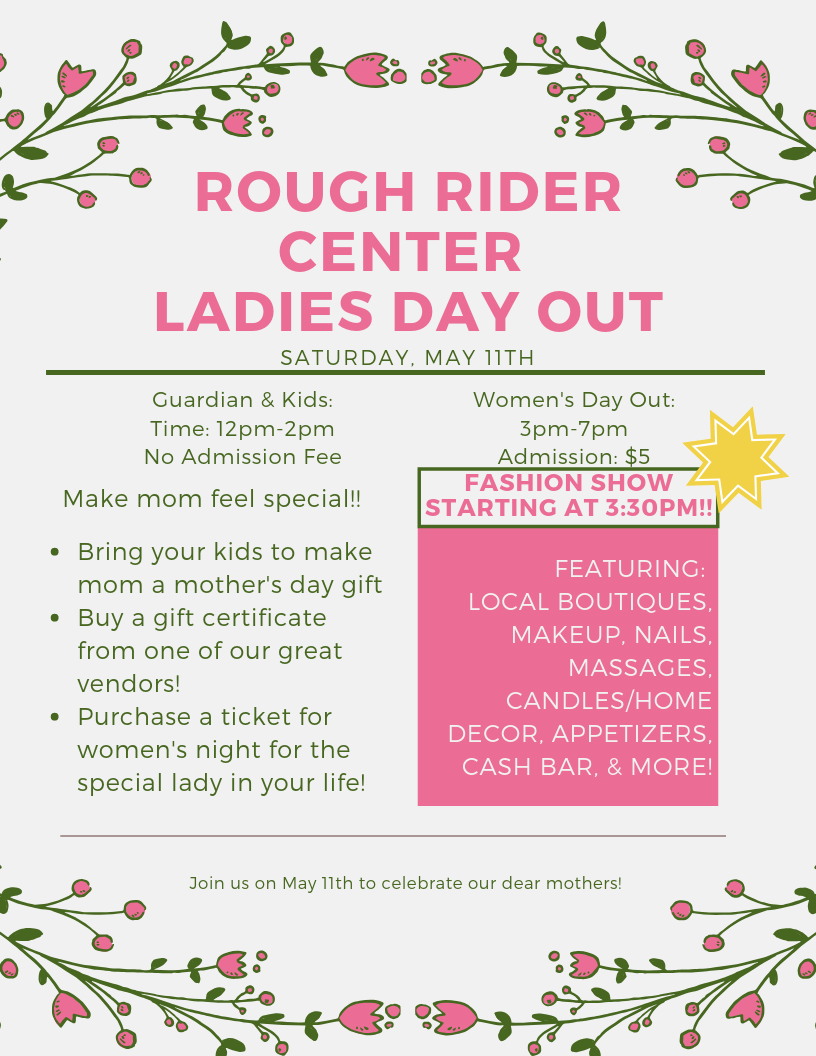 Dates:
Saturday, May 11, 2019 12:00 PM
-
07:00 PM