City Cornhole Tournament
---
Rough Rider Center is hosting a big cornhole tournament!!
We have had league tournament so let's not confuse it with that.
-Location: Rough Rider Center Field House
-Tournament will start Friday, May 3rd @ 6:00pm
-Tournament will continue on Saturday, May 4th @ 11:00am
-Registration Fee: $50/Team (2 players on a team)
-limited team registration, 40 teams MAX
-Food: Concessions will be open both days. Saturday night we will BBQ!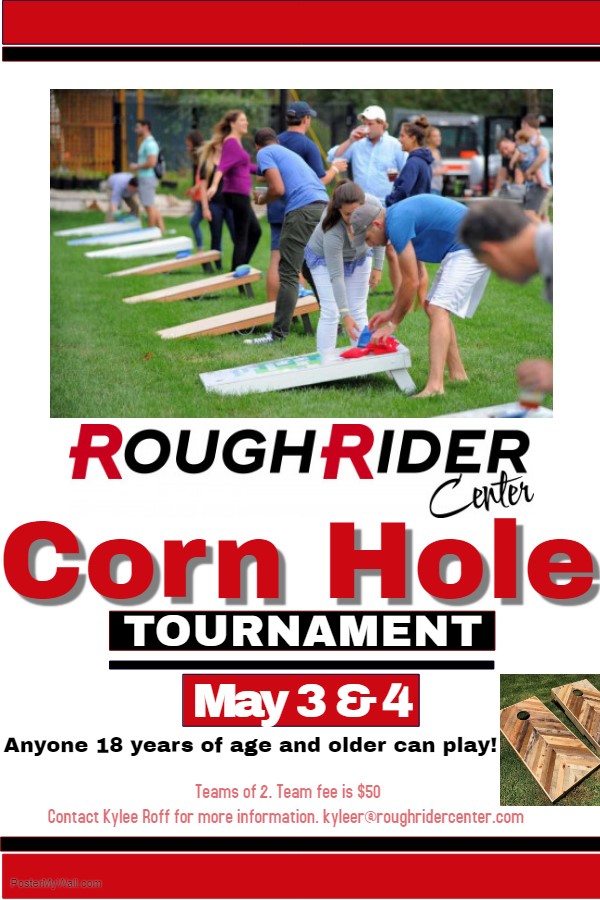 Dates:
Friday, May 3, 2019 06:00 PM
-
Saturday, May 4, 2019 10:00 PM